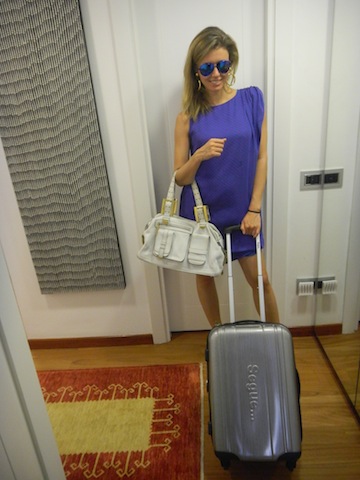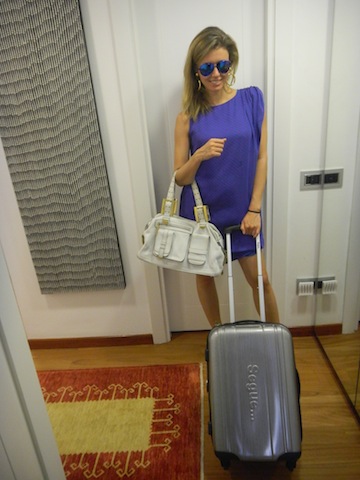 luggage: Segue, dress: Relish, bag: Versace, sunglasses: ItaliaIndependent, shoes: Casadei, earrings: Moschino archivio
Anche fare la valigia è un' "arte". Appena ho iniziato a lavorare nel mondo dello spettacolo e a fare i weekend lontano da casa per motivi di lavoro, beh ,ogni tanto facevo dei casini pazzeschi. A volte mi mancavano un paio di scarpe, altre volte avevo fatto gli abbinamenti sbagliati, e ancora adesso mi capita sempre di dimenticare lo spazzolino. Quindi ho deciso che la soluzione migliore, era quella di scriversi tutto, consultando anche le previsioni del tempo della località in questione e agire di conseguenza. Qui per voi ho creato una mini valigia da weekend al mare… E in pochi istanti, eccomi pronta per partire! Ps:un segreto per voi. Per non stropicciare troppo i capi, vi consiglio di dividere uno strato e l'altro di vestiti con una velina! Arriveranno a destinazione perfetti!
Even doing the suitcase is a '"art". As soon as I started working in show business and make the weekends away from home for work, well, sometimes I get crazy in trouble. Sometimes I missed a pair of shoes, other times I made ​​the wrong combinations, and even now I always forget the toothbrush. So I decided that the best solution was to write down everything, even consulting the weather forecasts of the location in question and act accordingly. Here for you I created a mini suitcase for weekend at sea … And in a few moments, I am ready to go! Ps: a secret for you. Not to rub too much of them, I advise you to split a layer of clothes and the other with a tissue! They will arrive perfect at your destination!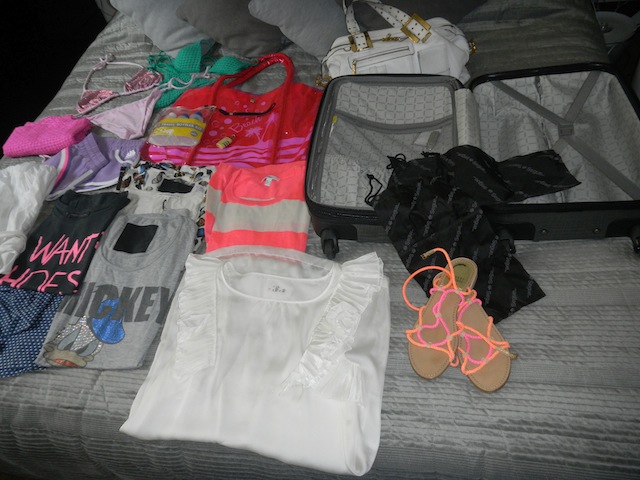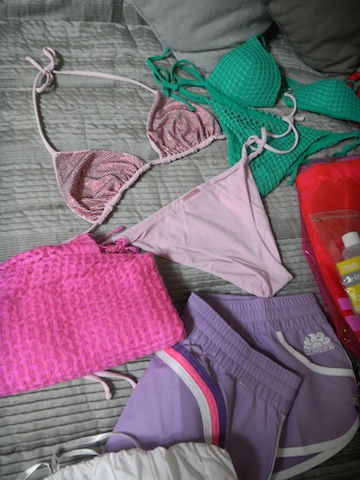 bikini: Fisico, shorts: Sundek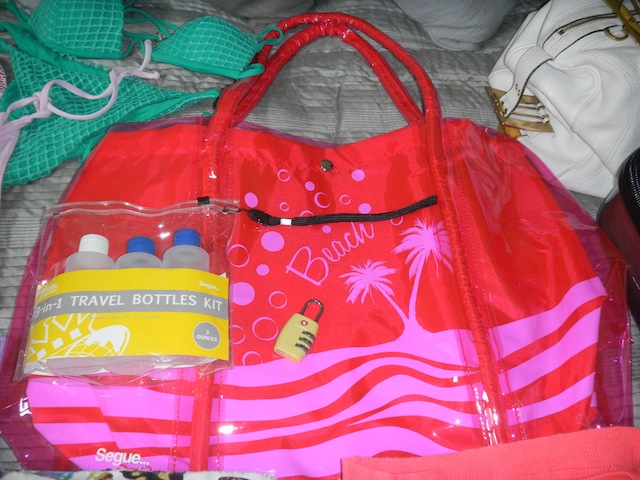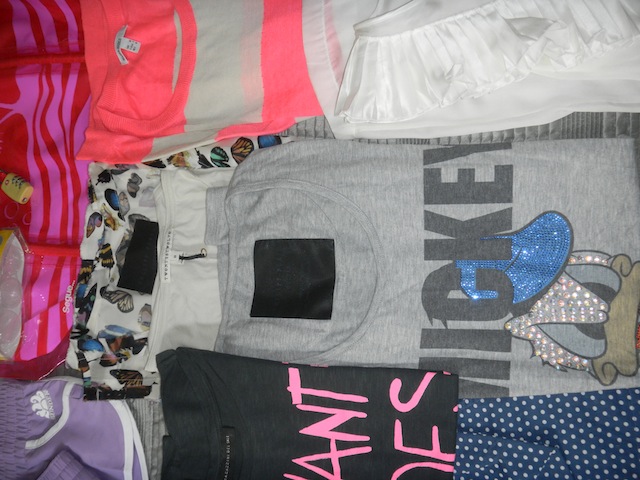 tshirt: Philipp Plein, Magazzini del sale, dress: Mango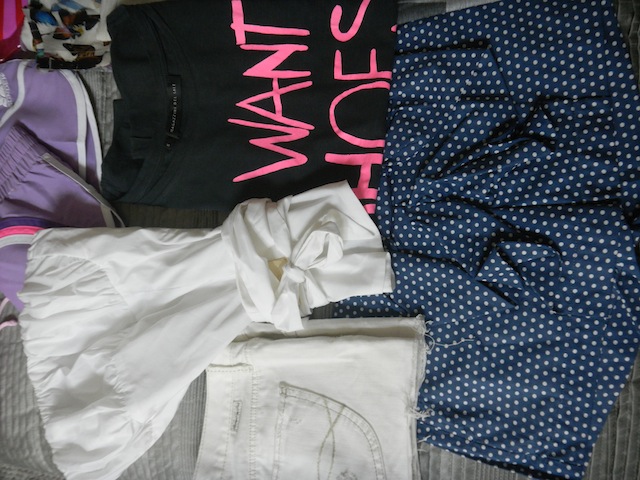 top: Relish, shorts: Abercrombie and Relish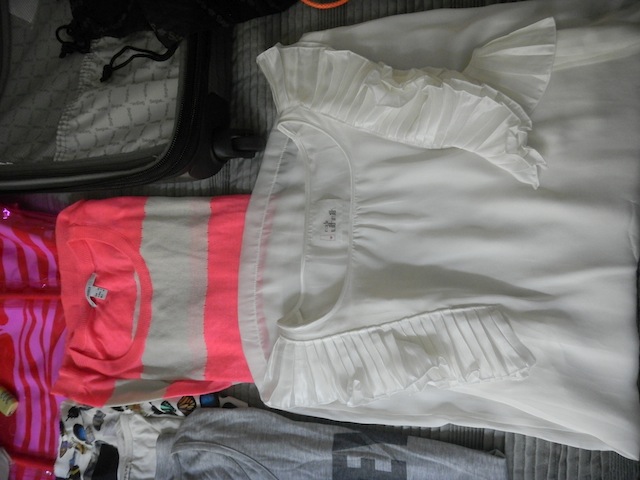 dress: Made with Milk and Mango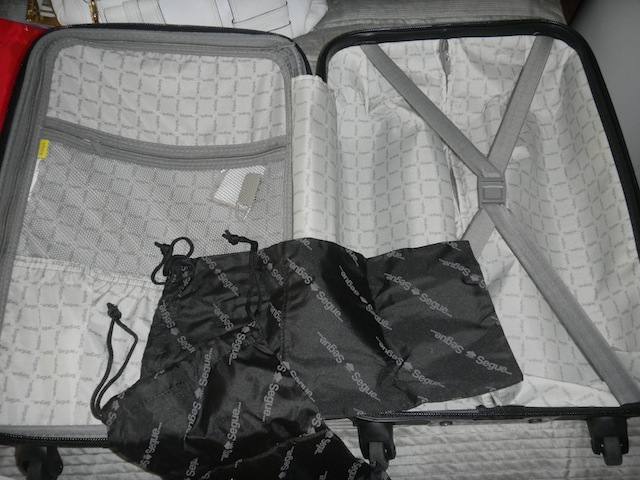 luggage and shoes bag: Segue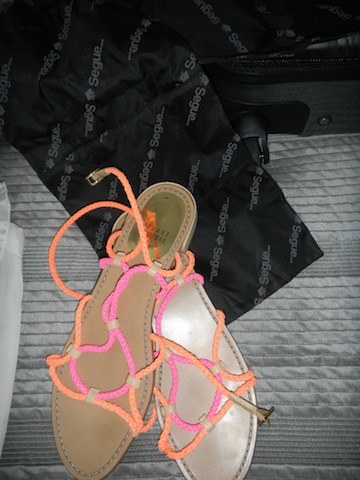 shoes: Stuart Weitzman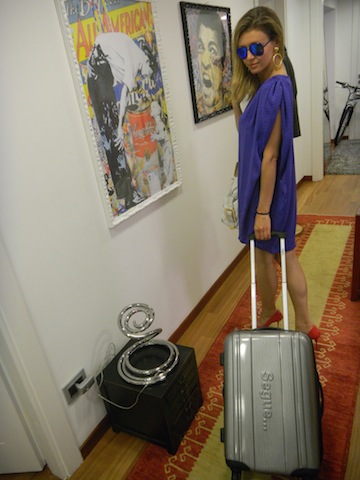 [youtube]http://www.youtube.com/watch?v=ta9INf-ZBJk[/youtube]
---
---