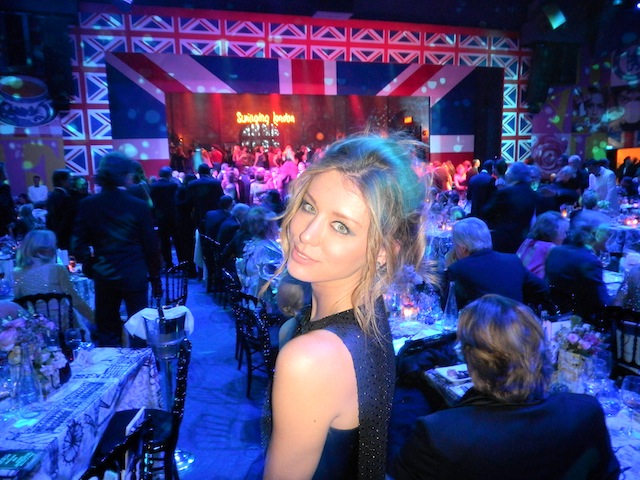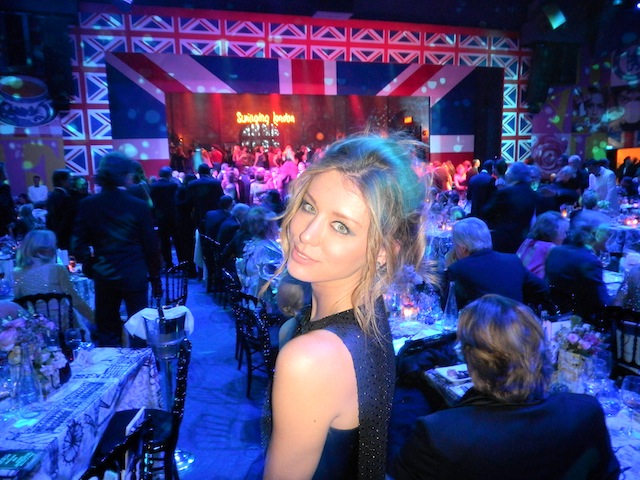 E' sabato sera, 24 marzo, ed io mi trovo a San Remo. Questa sera è in programma l'annuale "Ballo della rosa" nel Principato di Monaco: non vedo l'ora! Primo perché è prima volta che vi partecipo, secondo perché il tema della serata è: Swinging London, e prevede ospiti musicali quali Pete Doherty (che poi si rivelerà una delusione), il dj Mark Ronson e gli Hype.
Il mio look? Dopo mille indecisioni, opto per un abito nero e turchese firmato Jenny Packham.
Alle 21 inizia la serata: io arrivo giusto in tempo, accompagnata da una coppia simpaticissima di amici di Bordighera, e dopo il red carpet, ci accomodiamo al tavolo e i camerieri iniziano a servirci i piatti. Niente fish&cips però…Peccato! Tante tartine a base di pesce, un piatto stile nouvelle cousine con salmone e caviale, poi agnello al forno e per finire le classiche gelatine inglesi (che non hanno fatto una bella fine…).
Arriva finalmente il tanto atteso momento della lotteria: in palio un abito di Celine, una borsa modello Alma di LV, una Miss Dior di Dior, un completo a scelta da Chanel, weekend negli alberghi top di Monaco e per finire un collier di Repossi… Al momento dell'estrazione penso intensamente al mio numero perché venga estratto…Ma niente, non ho fortuna…Beh sarò fortunata in amore allora!
Alle 22,30  i Reali aprono le danze e tutti ci scateniamo in pista: Charlotte Casiraghi compresa che ha improvvisato assieme alle sue amiche un ballo sul palco di fronte allo strafatto Pete…
Le ore trascorrono veloci e arriva in fretta la fine della serata…Quindi tutti a casa, aspettando il prossimo "ballo"!
It's 'Saturday night, March 24th, and I'm in San Remo. This evening's program is the annual "Ball de La Rose" in the Principate of Monaco: I can not wait! First because it is the first time for me there, second because the theme of the evening is: "Swinging London", and includes guest such as Pete Doherty (who will reveal himself a disappointment to me), the Dj Mark Ronson and the Hype.
My look? After many hesitations, I opted for a black and turquoise gown by Jenny Packham.
At 21 starts the dinner; I arrived just in time, accompanied by a couple of very nice friends from Bordighera, and after the red carpet, we set at the table and the waiters began to serve the dishes. No fish & cips … What a pity! But lots of fish sandwiches, a plate nouvelle cuisine  style with salmon and caviar, roasted lamb, and then finally the classic British jelly(who have not made a good end …).
Finally comes the long awaited moment of the lottery: people could win a dress by Celine, LV Alma bag, a Miss Dior bag by Dior, a dress from Chanel, weekends in top hotels of Monaco and to finish, a necklace from Repossi … when came the time  of the lottery, I think my number over and over  … But nothing, I wasn't lucky! Well I'll be lucky in love then!
At 22.30 the Royal couple opened the ball and we started too: including Charlotte Casiraghi who along with her friends, improvised a dance on stage in front of the stoned Pete…
The hours went fast and quickly reaches the end of the evening … Then all at home, waiting for the next "Ball"!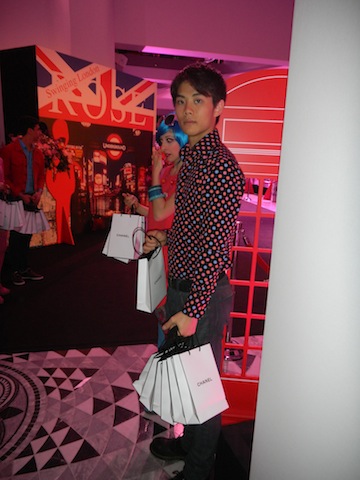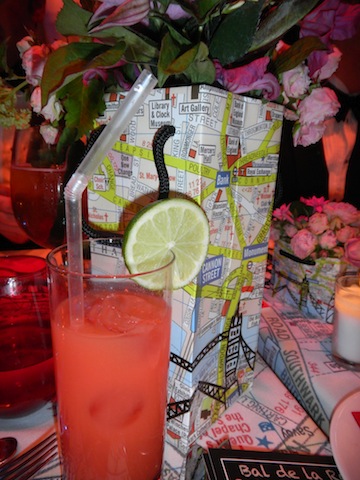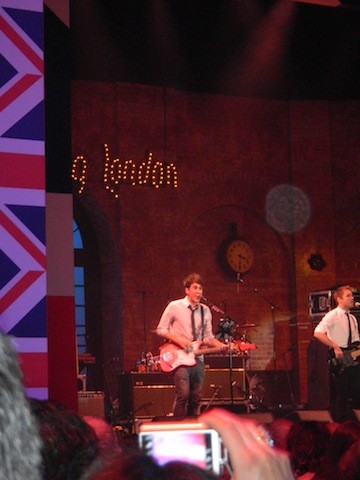 ---
---