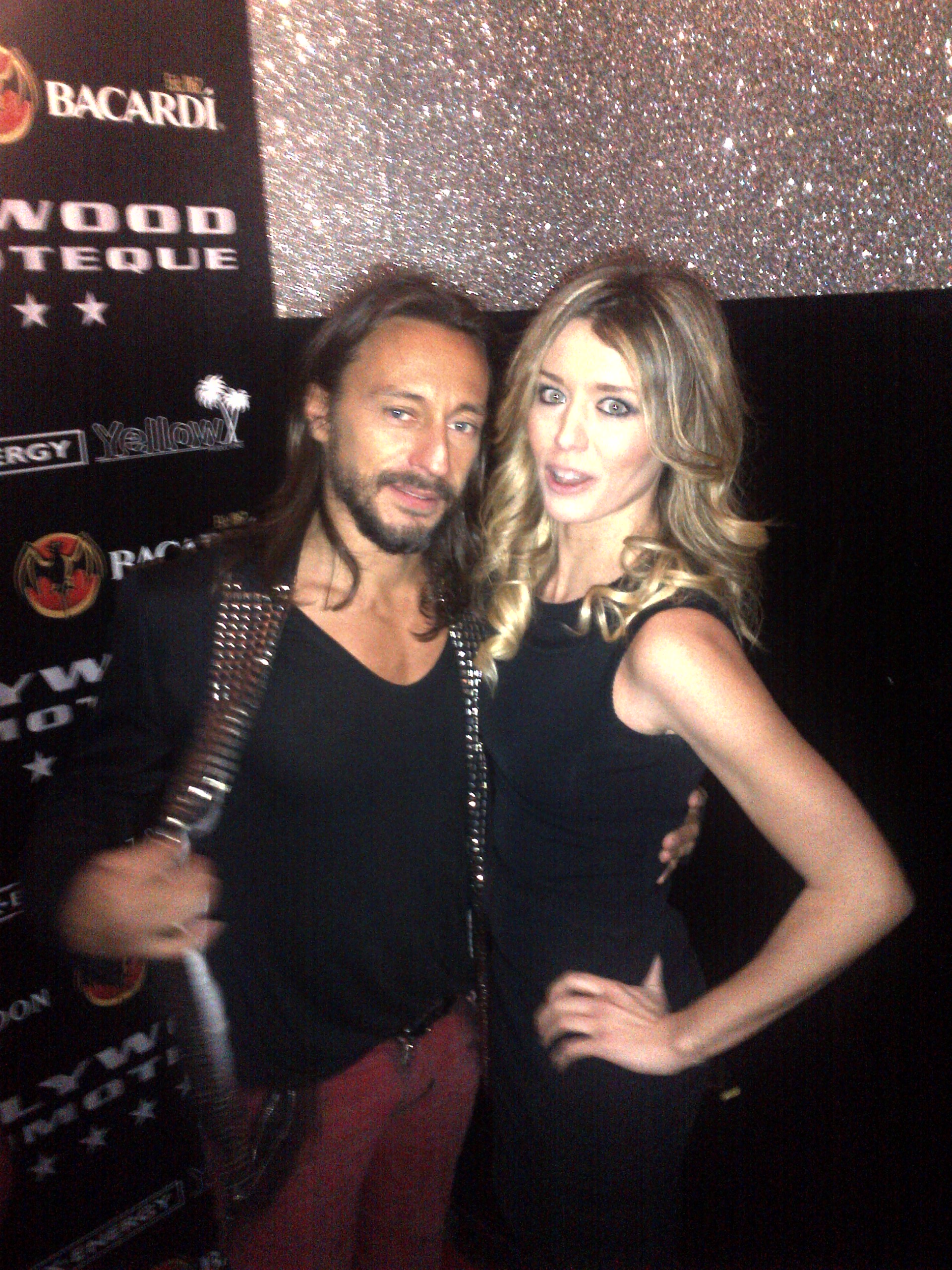 [youtube]http://www.youtube.com/watch?v=sI0l-qLHro8&context=C3a9293dADOEgsToPDskLutPdkcvE_24EnKVhNLFYU[/youtube]
Ieri sera , la celeberrima discoteca "Hollywood" di Milano, ha compiuto 26 anni(portati benissimo). Per il suo compleanno non poteva mancare il dj più famoso al mondo: Bob Sinclar.
Ore 23. Sono a casa, fuori si muore di freddo, ma non posso non indossare il classico LBD nero di cui  vi ho parlato qualche post fa. A quell'abito sono particolarmente legata, non solo perché è l'unico abito di Alaia che posseggo, ma perché me l'ha regalato una persona che amerò tutta la vita.  Cosa posso fare per non arrivare ghiacciata alla discoteca, avendo avuto la brillante idea di andarci in motorino? Prendo una tuta del mio fidanzato e la indosso direttamente sopra il vestito e il vecchio chiodo di pelle nera di extè. Risultato? Caldissima e super rapper style!!
A pochi metri dalla discoteca, mi fermo, mi tolgo la tuta ed eccomi pronta per il red carpet dove mi fotograferanno paparazzi e rilascerò un paio di interviste.
Scendo nel privè, e aspetto l'arrivo del mitico Bob. Dopo pochi minuti, eccolo li ,tutto Dsquared vestito, in compagnia della moglie e degli amici stilisti Dean e Dan. Neanche il tempo di fare foto, interviste e di aspettare l'arrivo della torta, che arriva l'una e mezza e la serata vera e propria ha inizio. Bob sale in consolle, e mixa successi di ieri e oggi,compresi quelli del nuovo album "Disco crash". Ballo, incontro vecchi amici e che dire: l'Hollywood è sempre l'Hollywood. E Bob è sempre Bob.
Last night, the famous club "Hollywood" in Milan celebrated its 26th year anniversary (looking better than ever). And of course the most famous DJ in the would couldn't miss out: Bob Sinclar.
The clock strikes 11pm. I'm home and its freezing cold outside, and I definitively cannot wear the LBD we talked about a few posts ago…I'm particularly attached to that dress, not simply because its the only dress by Alaia that I own, but because it was a gift from a person whom I will love for the rest of my life. What can I wear in order not to freeze to death on my way to the club as we are going by scooter? I take my boyfriends track suit and wear it over my black leather jacket from  Extè . The result? Feeling super warm and also looking like a rapper!!
A few meters from the club, I stop, I take off the track suit and I'm ready for the red carpet where paparazzi are waiting to take pictures and interview me.
Down in the privè, I'm waiting for the legendary Bob to arrive. After a few minutes there he is, all dressed in Dsquared, with his wife and designer friends Dean and Dan. Not even time to take pictures and interviews or wait for the cake that at 1:30am the night has already started! Bob hits the console and start mixing his past and present greatest hits, including his  new  album"Disco crash". I dance, I meet my old friends, what can I say: Hollywood will always be  Hollywood, and Bob will always be Bob.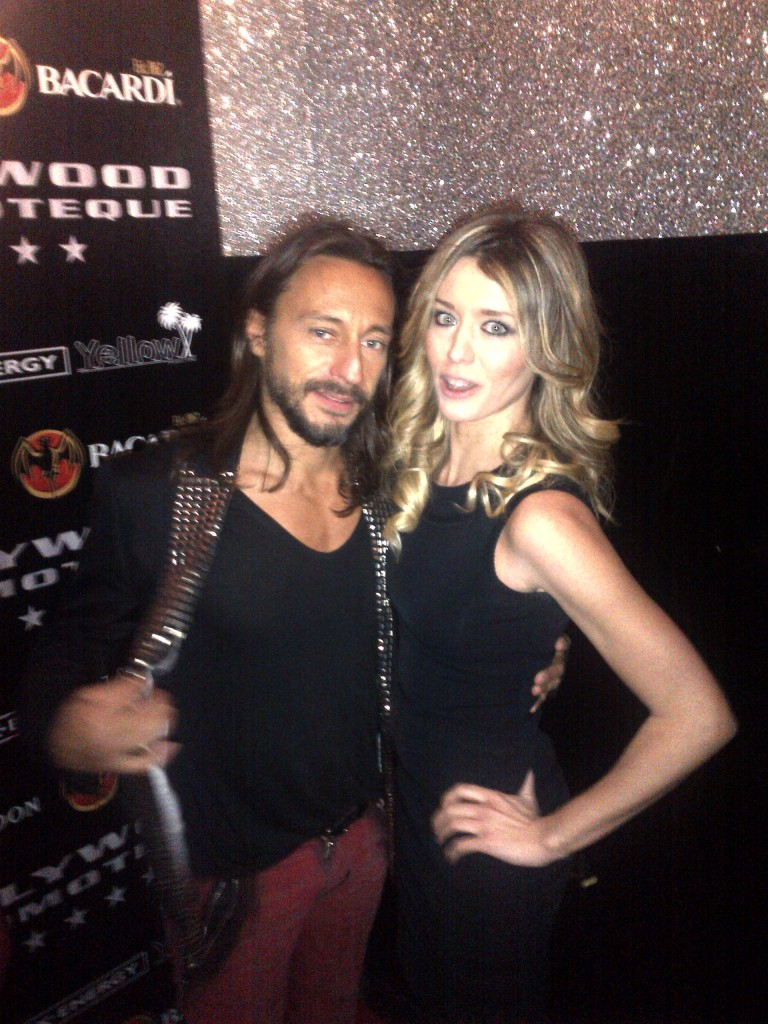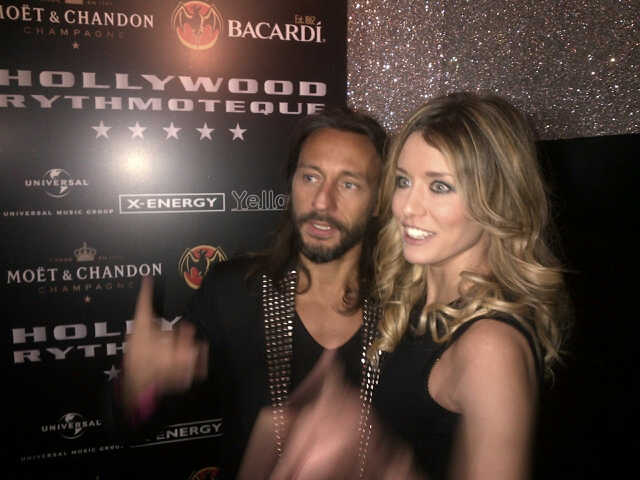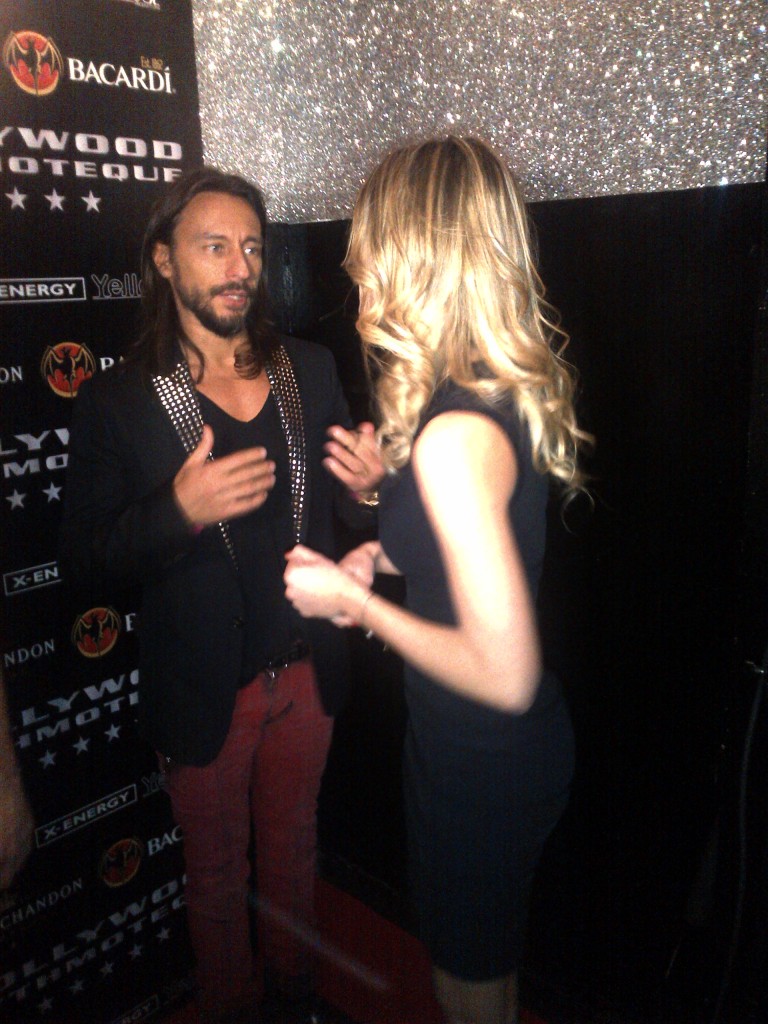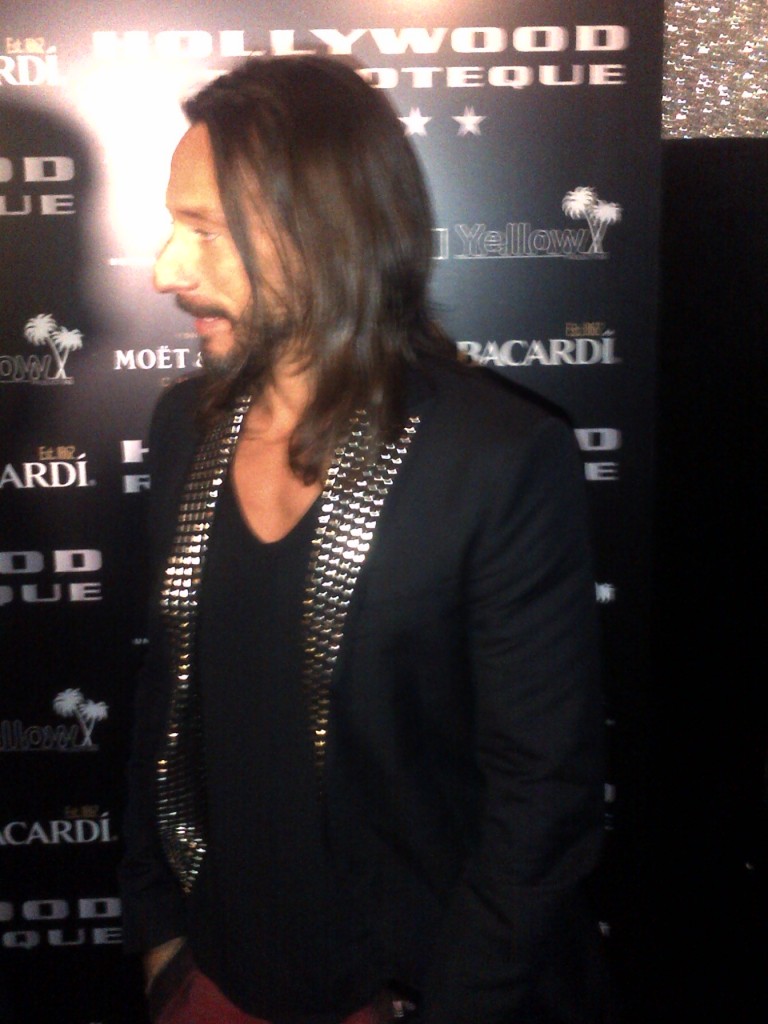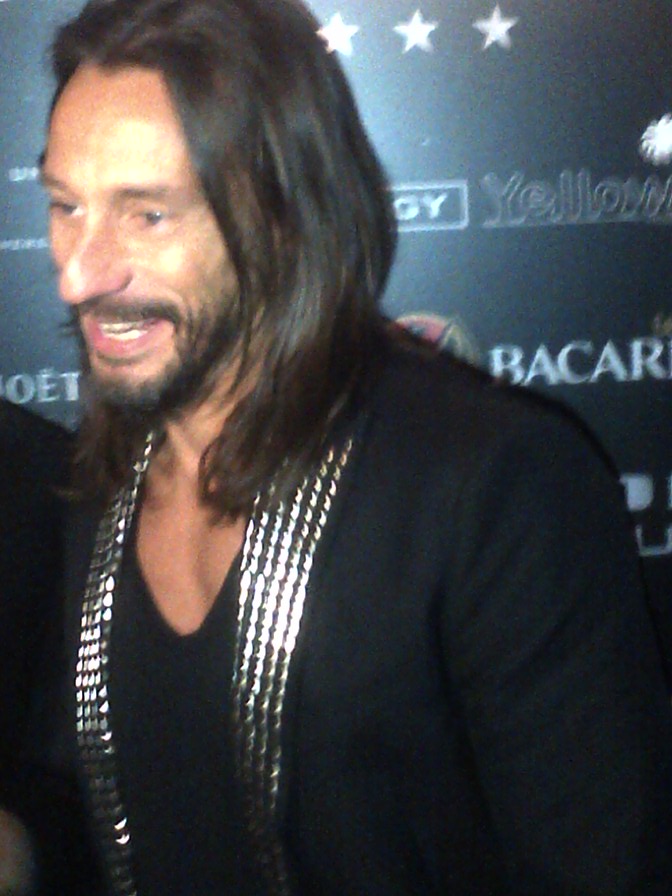 Bob was in Dsquared total look.
i was wearing: boyfriend gymsuit, dress: Alaia , shoes: Jenì , jacket: extè

---
---