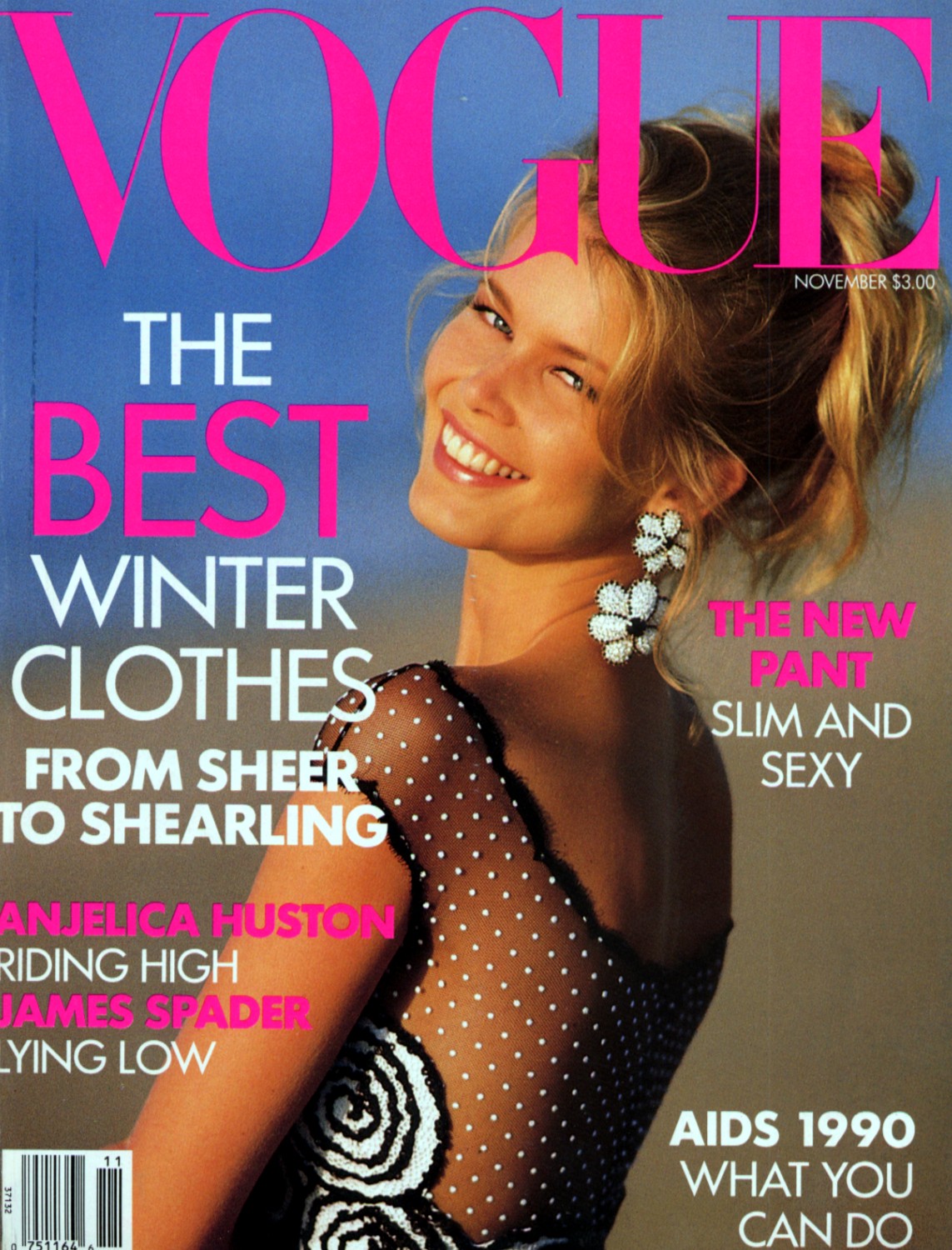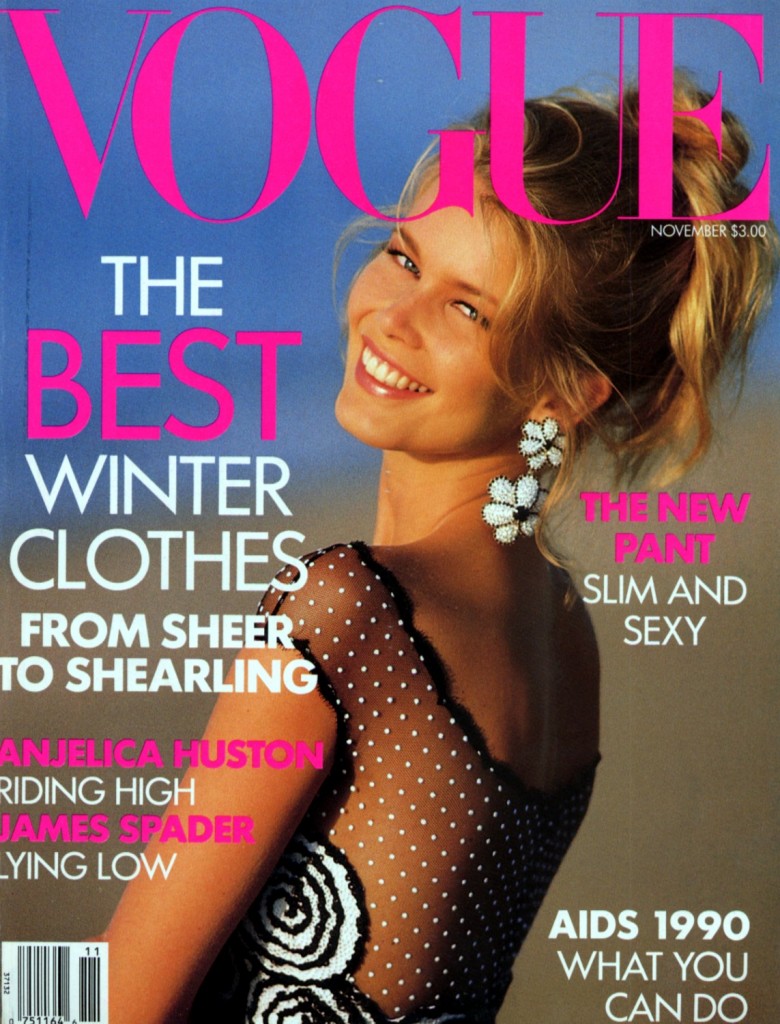 Altezza: 1,80
Misure: 94-62-92
Peso: 58 kg
Scarpe: 41
Il 25 agosto 1970, in una calda giornata estiva, nasce a Rheinberg la meravigliosa figlia  di mamma Gudrun e papà Heinz. I giovani genitori, non si sarebbero mai immaginati, che quella bambina dagli occhi blu, a soli 17 anni avrebbe fatto la sua prima comparsa sulla copertina di Elle Francia. Claudia infatti, sin da piccola, era molto timida per via della sua altezza, che la faceva distinguere da tutte le sue amiche, ma fu proprio grazie a quell'altezza e a quella bellezza fuori dal comune, che una sera ,in un locale di Dusseldorf, venne notata da un agente che le consigliò la strada della moda.
Per lei fu un viaggio di sola andata direzione Parigi. Nel 1987, dopo una serie di servizi fotografici, venne subito scelta da Kaiser Karl( Lagerfeld) che la battezzò la "nuova Brigitte Bardot", e la fece diventare sua musa per decine di stagioni.
Memorabili le campagne Chanel in tailleur giallo, oppure l'uscita in passerella che fece per la maison parigina, dove indossava un semplice bikini nero, decorato con la più classica delle spille Chanel.
Da quel momento la sua carriera fu in ascesa e con ben più di 700 copertine all'attivo , entrò nel guinness dei primati.
Faceva parte delle super top degli anni novanta, proprio quelle che si diceva non si muovessero di casa se il cachet di una sfilata non raggiungeva come minimo i 40.000 dollari. In quegli anni d'oro della moda, Claudia divenne una delle top più ricche, con un capitale che raggiunse i 55 milioni di dollari.
A lei però tutto questo importava poco. Voleva farsi una famiglia ed essere felice col suo compagno: cosa che non successe con David Copperfield, con cui ebbe una travagliata relazione e con cui si disse, nel '97, avesse stipulato un contratto milionario. Finita la storia con l'illusionista, incontrò dopo un paio di anni, l'uomo della sua vita, da cui ebbe tre figli: il produttore Matthew Vaughn.
Adesso ,raggiunta la quarantina, Claudia vive a Londra, dove stanno crescendo i suoi bambini  e saltuarimente offre la sua immagine all'ormai amico Lagerfeld oppure viene scelta come testimonial dalle maison più esclusive(vedi Ferragamo, Versace, Ebel…).
Curiosità:
-nel 1995 ha girato una serie di 4 video dedicati al fitness e alla forma fisica
-sempre nel 1995 è stato pubblicato un suo diario con foto personali dall'infanzia alla maturità, dal titolo "Confidenze e ricordi"
-ha girato spot per la Pepsi, Fanta , Citroen
-è stata la protagonista di numerosi video clip musicali e film degli anni '90
-in una recente intervista ha dichiarato che l'unica top attuale,da considerarsi al pari delle top degli anni 90, è Gisele Bunchen
Height: 1.80
Measurements: 94-62-92
Weight: 58 kg
Shoe size: 41
On August 25, 1970, on a hot summer day, the beautiful daughter of Rheinberg and Gudrun Heinz was born. The young parents, would have never imagined that the little girl with blue eyes, at just 17 years of age made her first appearance on the cover of Elle France. Claudia in fact, since childhood, was very shy because of her height, which distinguished her from all her friends, but it was thanks to that height and that beauty out of the ordinary, that one evening in a nightclub in Dusseldorf , she was noticed by an agent who advised her to be involved in the fashion world.
For her it was a one-way trip from Paris. In 1987, after a series of photoshoots, she was immediately chosen by Kaiser Karl (Lagerfeld) who named her the "new Brigitte Bardot", and made her his muse for ten seasons.
Memorable campaigns such as the Chanel yellow costume, or exit the runway that made the Parisian fashion house, where she wore a simple black bikini, decorated with the most classic Chanel brooch.
From that moment her career was rising and with well over 700 covers she made the Guinness Book of Records.
She was part of the super top of the nineties, precisely those who were said not to move from home unless offered at least $ 40,000 per show. In those golden years of fashion, Claudia became one of the top richest, she reached a capital of 55 million dollars.
She, however, said that all that mattered in life was :starting a family and being happy with her companion, something that did not happen with David Copperfield, with whom she had a troubled relationship and with whom it was said, in '97, she signed a million dollar contract. After the affair with the magician, she met after a couple of years, the man of her life, by whom he had three sons: the producer Matthew Vaughn.
Now, after reaching her forties, Claudia lives in London, where her children are growing up. She occasionally collaborates with  her friend Lagerfeld, or rapresents the most exclusive fashion houses (see Ferragamo, Versace, Ebel).
Curiosity:
-In 1995 she filmed a series of 4 videos dedicated to fitness and fitness
-Always has been published in 1995 his personal diary with photos from childhood to maturity, entitled "Confidences and memories"
-Has shot commercials for Pepsi, Fanta, Citroen
-Was the star of numerous music videos and movies of the 90s
-In a recent interview said that the only current top, to be considered like the top of the 90's, is Gisele Bunchen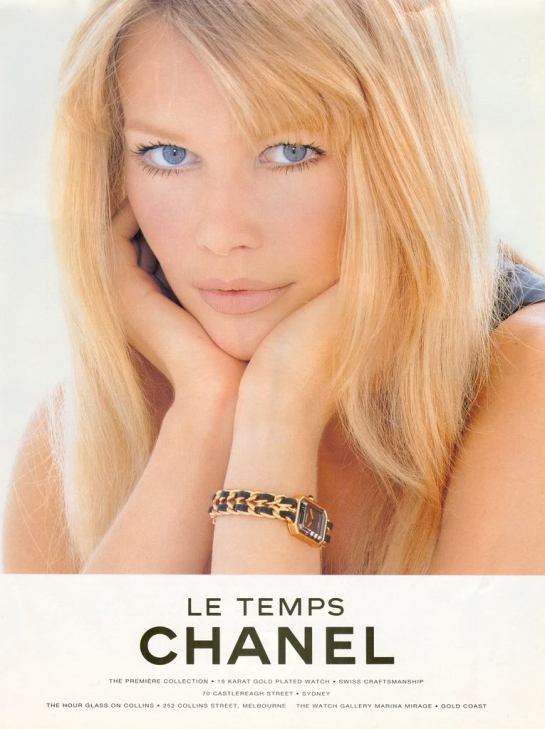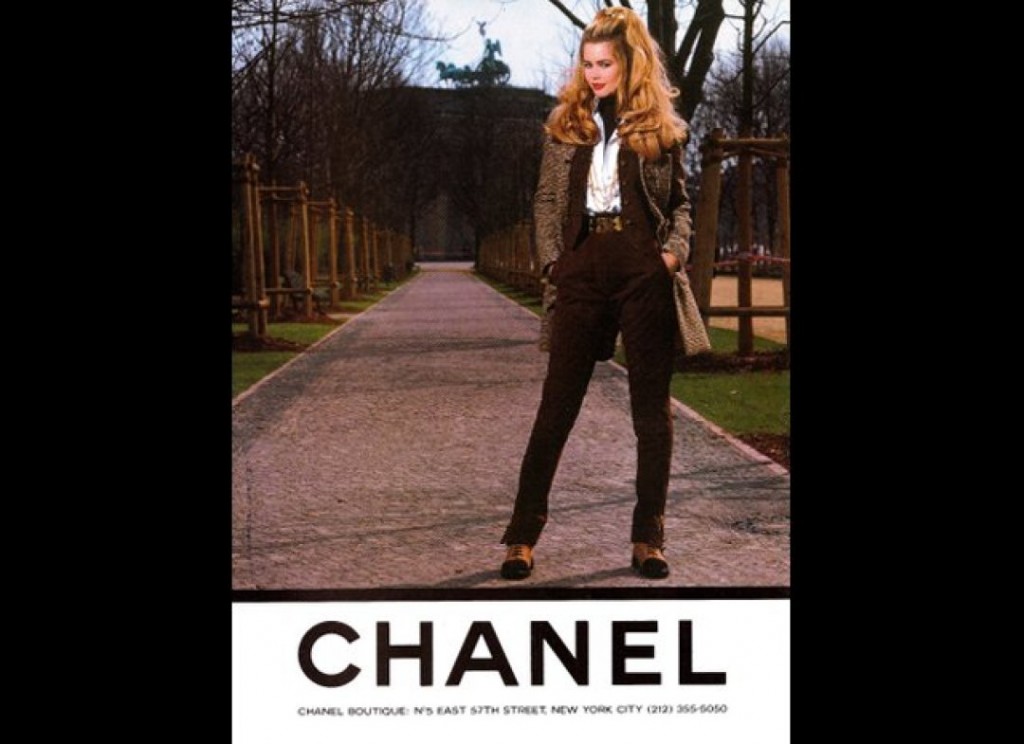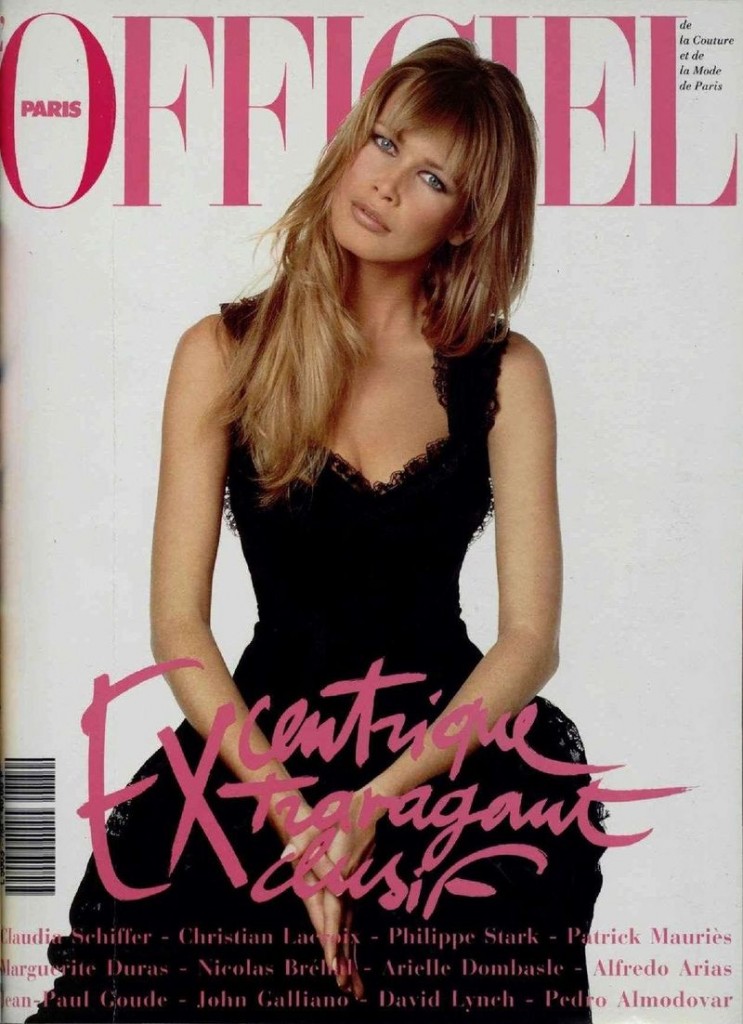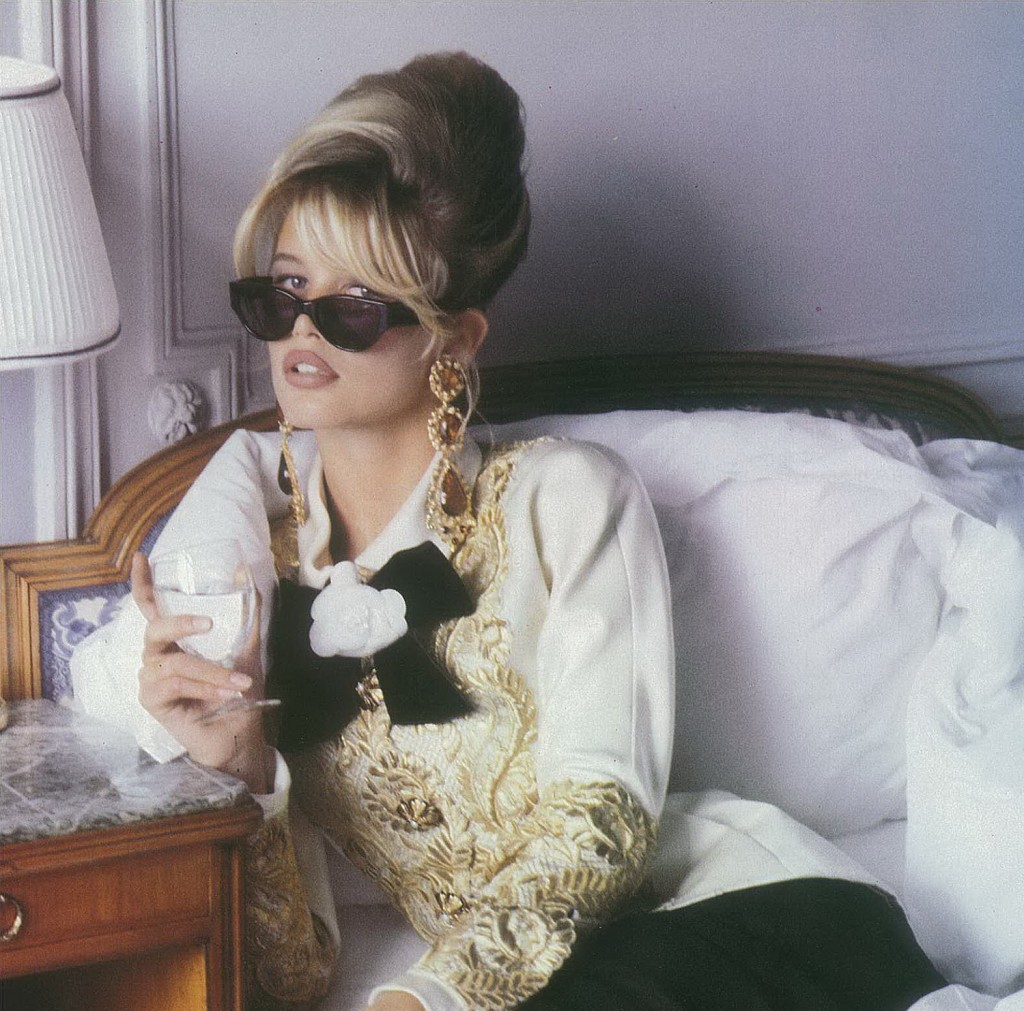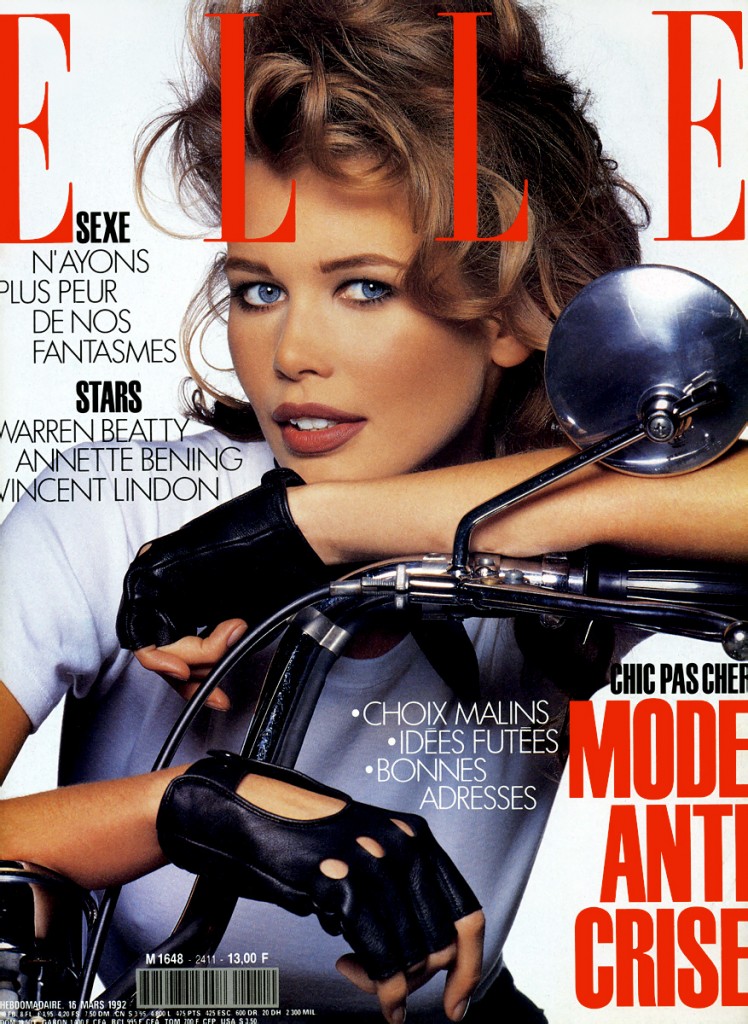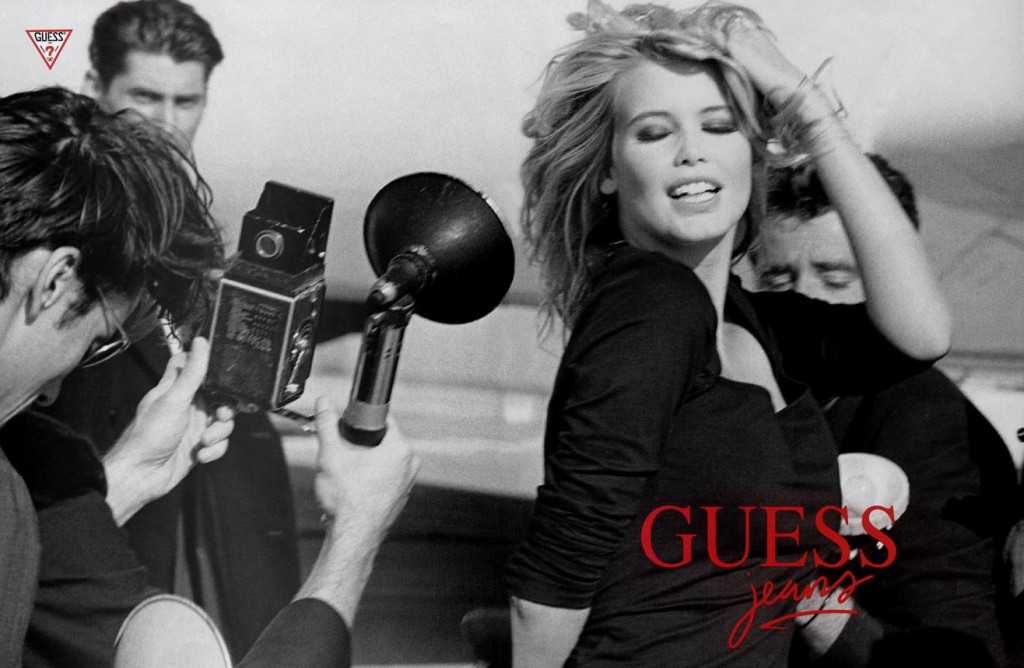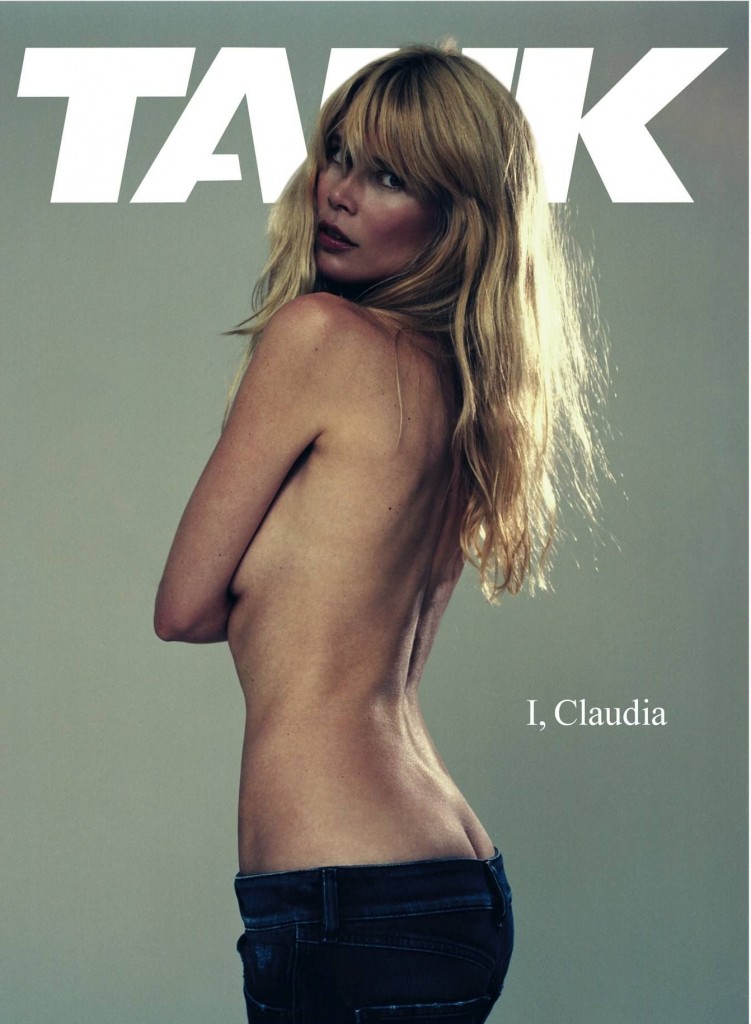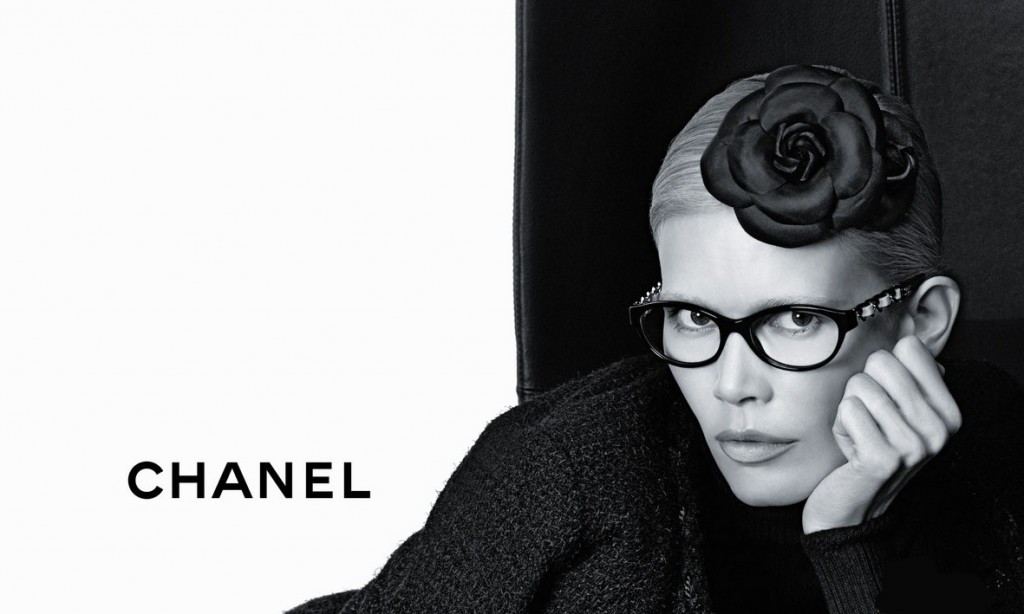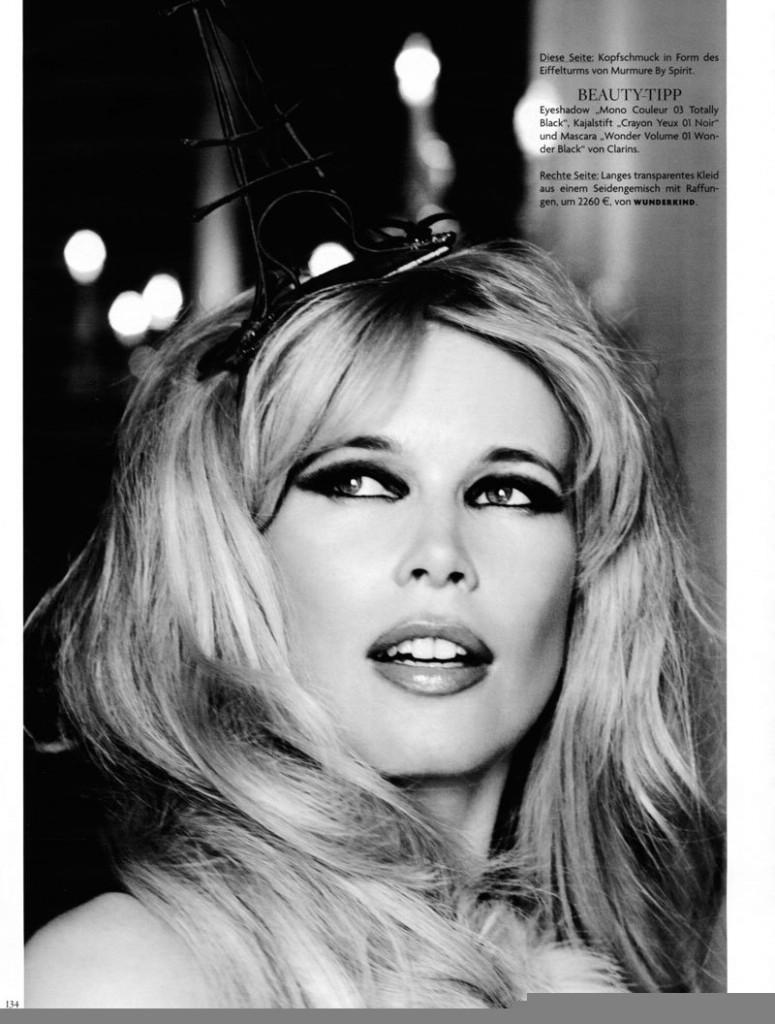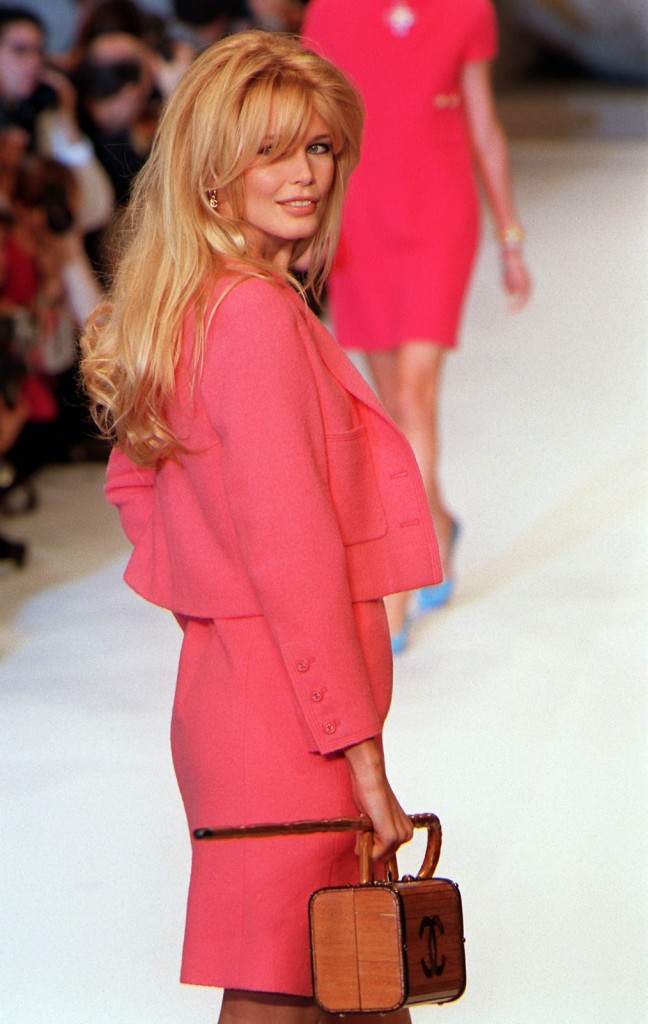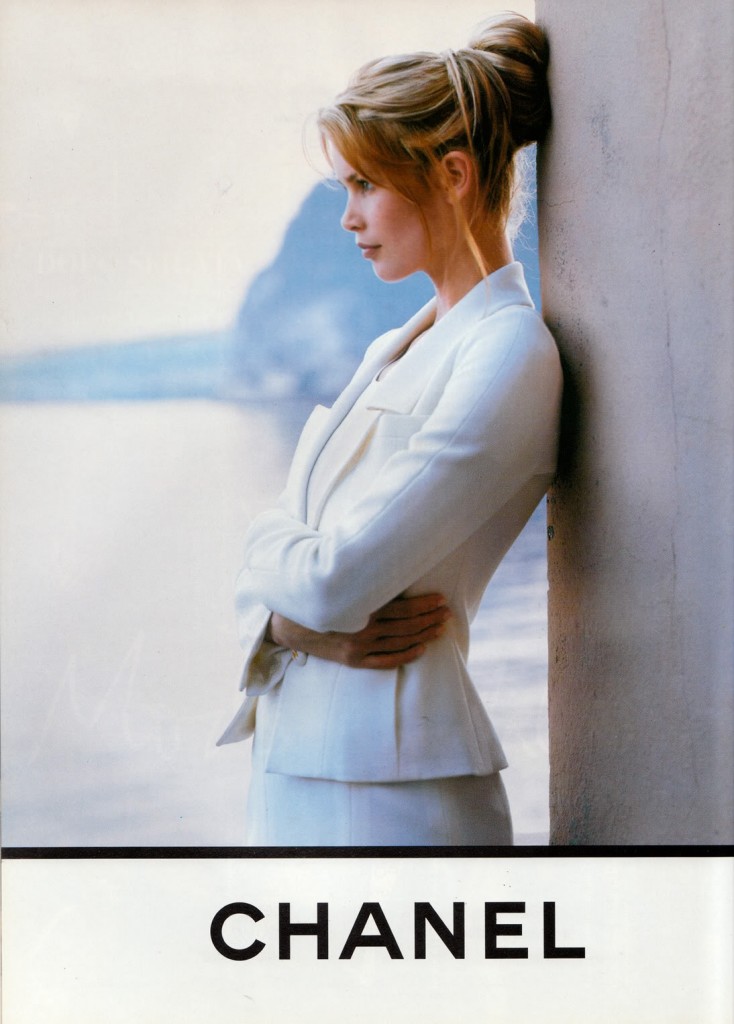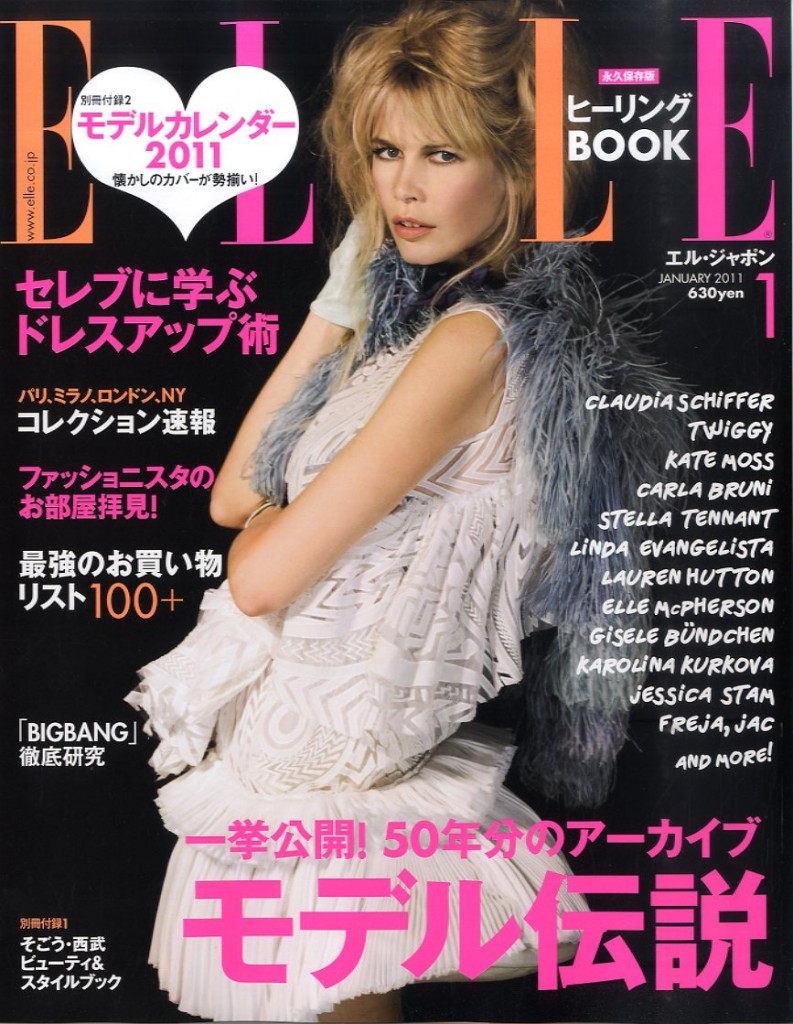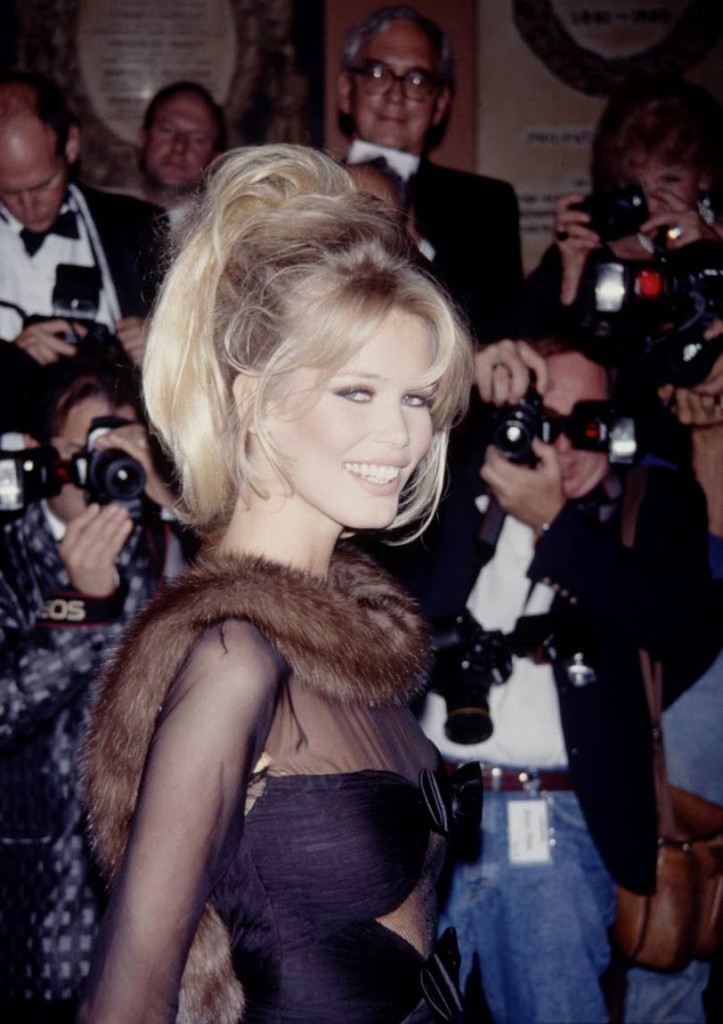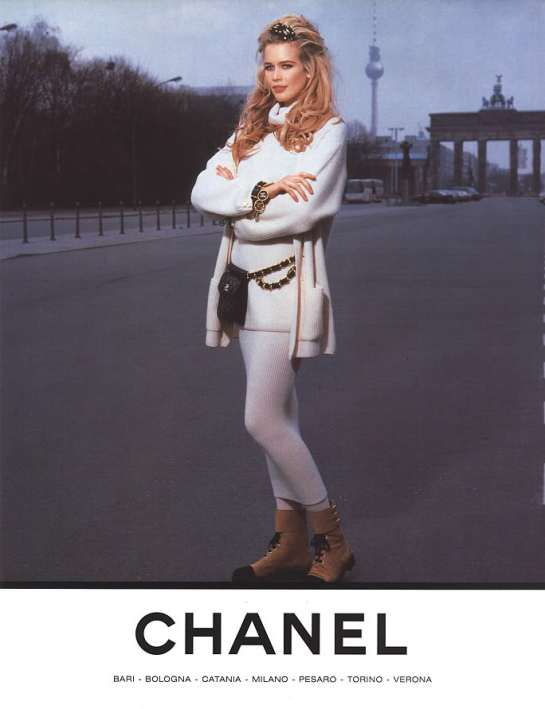 [youtube]http://www.youtube.com/watch?v=XRMNvgVaODw[/youtube]
[youtube]http://www.youtube.com/watch?v=k-PfiJJHFQE[/youtube]
[youtube]http://www.youtube.com/watch?v=LXxKij3Q5nQ[/youtube]
[youtube]http://www.youtube.com/watch?v=Z0y7ZhZeboA[/youtube]
---
---