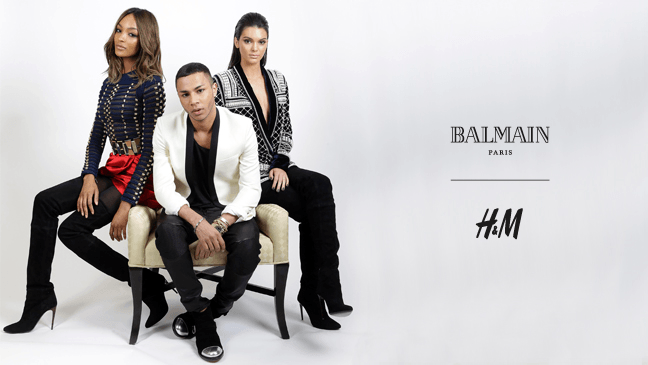 Come ogni anno l'autunno si dimostra stagione di capsule collection. Le vediamo spuntare come funghi, ma nessuna risulta essere attesa come quella di H&M.
Oggi propongo le immagini delle creazioni che Oliver Rousteing ha ideato per la collaborazione tra la maison francese e il colosso svedese.
Ricami in perfetto stile Balmain si sposano con pregiati tessuti  per una rivitazione low cost di una collezione che non ha nulla da invidiare alle main collection.
Ragazzi rimanete incollati al PC, purtroppo non vedremo i capi appesi negli store prima del prossimo 5 novembre.
Le foto mostrano una capsule pensata per una lei sensuale e iperfemminile e un lui sexy, dannato e militare.
Il conto alla rovescia è partito, tutti in fila per Balmain.
Just like every year the Fall is the season of the capsule collection. They're showing up everywhere, but none of them is awaited like the H&M collection.
Today I bring to you the pictures of the creations that Oliver Rousteing conceived for the collaboration between the French Maison and the Swedish clothing giant. A perfect Balmain embroidery style combines with fine fabrics for a low cost revival of a collection on the same quality level of the main ones. So, guys, hang on to your computers, because we won't see these items in the stores before November the 5th. The pictures show a capsule conceived for a sensual and super feminine lady, and a sexy man, damned and with a bit of a military look. The countdown just started, everybody awaits Balmain.
With love, Elena.
---
---