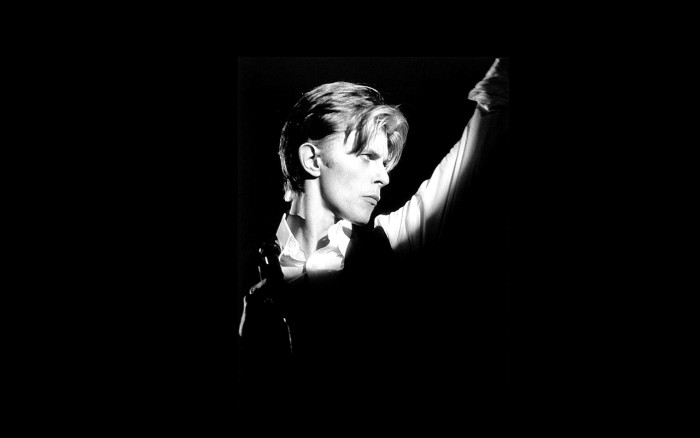 Oggi il mondo piange la scomparsa di David Bowie, uno dei più grandi artisti del XX secolo. Tre giorni fa, durante il suo sessantanovesimo compleanno, aveva presentato l'album Blackstar, sua ultime fatica l'album Blackstar, divenuto oggi testamento.,
Londinese, classe '47, Bowie è stato un cantautore, produttore discografico e attore londinese.
Popolare sin dagli anni '70, ha dominato la scena internazionale per cinque decenni con i suoi alterego Ziggy Stardust, Halloween Jack, Nathan Adler, The Thin White Duke, influenzando generazioni di fan.
Poliedrico, camaleontico e provocatorio, Bowie ha spaziato tra glam rock, soul, elettronica e folk, mescolando generi musicali e influenze narrative sempre diverse.
Il successo arriva con Space oddity, canzone di fantascienza dall'arrangiamento vagamente psichedelico, mentre per la consacrazione bisognerà attendere il 1974 e il futuristico e decadente album "Diamond dogs".
Il primo tour è lo "Ziggy Stardust" con il quale si presenta al mondo assumendo le sembianze di un extraterrestre bisessuale e androgino che scende sulla terra facendosi portavoce della libertà sessuale.
Nei suoi concerti si assisteva estasiati ad uno spettacolo che mostrava le varie sfaccettature dell'anima di un astista senza eguali.
Bowie è stato uno dei pochi artisti in grado di conciliare rock, teatro, avanguardia, arti grafiche e visive.
Nella sua carriera non sono mancate le apparizioni sul grande schermo, come "L'uomo che cadde sulla terra", "Labyrinth", "Absolute Beginners", ma su tutte spicca "Basquiat" di Julian Schnabel nel quale interpreta magistralmente Andy Warhol.
Per quanto riservato e restio a concedere interviste, tra scandali, droga, i due matrimoni e vari flirt (su tutti quello con il leader dei Rolling Stones Mick Jagger) Bowie è sempre stato al centro del gossip.
Oggi con un semplicissimo tweet la famiglia ha annunciato la sua morte, ma io non credo che sia morto, penso più semplicemente che sia tornato a casa, sono certa che abbia preso la sua astronave e sia tornato sul pianeta rosso.
Today the world grieves the demise of David Bowie, one of the greatest artists of the XXth century. Three days ago, the day of his 69th birthday  he presented his latest album Blackstar, which is being now considered as his testament. Londoner, born in 1947, he was a singer, songwriter, producer and actor. He became popular during the '70s, and ruled the music kingdom during nearly five decades with his alter egos Ziggy Stardust, Halloween Jack, Nathan Adler, The Thin White Duke, with whom he influenced entire generations of fans. Versatile and provocative, Bowie's songs ranged from gram rock to soul, from electronic to folk, he mixed and played with different genres and always new narrative influences. His success officially comes with Space Oddity, a sci-fi song with a vaguely psychedelic arrangement, whilst for the consecration he has to wait until 1974 and futuristic and decadent "Diamond Dogs". The first tour is the one of Ziggy Stardust, in which David presents himself to the world as a bisexual androgyne alien that descends to earth as a spokesperson of sexual freedom. In his concerts you could feel entranced by the vision of a show that displayed the various and many facets of a great artist' soul. Bowie has been one of the few artists capable of putting together rock, theater acting, avantgarde, graphic and visual arts. During his career he also appeared, quite a few times on the big screen, participating to films like The Man Who Fell to Earth, Labyrinth, Absolute Beginners, and Basquiat a film by Julian Schnabel in which he masterly plays Andy Warhol.
Despite of his reserved nature and the fact we didn't quite like releasing interviews, he's always been a gossip subject because of many scandals, drug cases, two marriages and various flirts (one among the others the one with the Rolling Stones' singer Mick Jagger). Today with a simple sober tweet the family announced his death, but for me he didn't die, he just went back home, I'm sure he jumped on his spaceship bound for the red planet.
With love, Elena
---
---