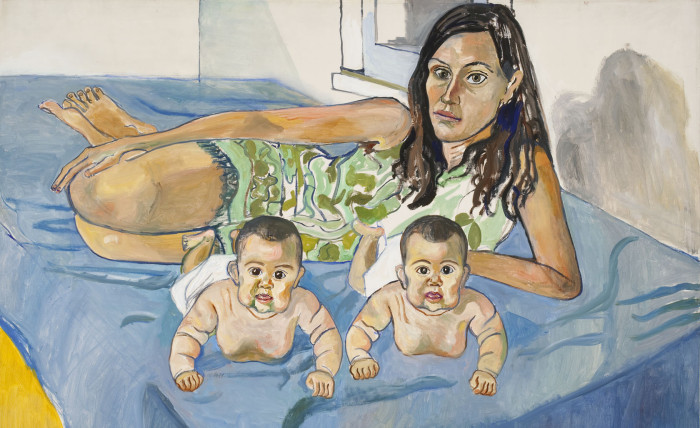 Ho deciso di dedicare il post di oggi a "La Grande Madre", la mostra ospitata nelle sale di "Palazzo Reale" a Milano fino al 15 novembre.
Un percorso artistico che, attraverso 400 opere di 139 artisti, celebra la nascita e la maternità eviscerandone l'essenza più pura, allontanandosi dal modello plastico proposto dai media tradizionali.
La selezione di Massimiliano Gioni (direttore artistico della mostra) raffigura una donna brutalmente dolce che, attraverso il suo corpo ed il suo essere, prende coscienza del proprio ruolo nel mondo.
Nell'arte, come nel cinema e nella moda, il 2015 è stato l'anno della Mamma; un tripudio di celebrazioni che ha raggiunto il suo apice mediatico durante la sfilata di Dolce&Gabbana dello scorso febbraio che, al "grido" di ti voglio bene Mamma, ha incantato il mondo.
I decided to dedicate today's post to "La Grande Madre", an art-show hosted in Palazzo Reale's halls in Milan, until November the 15th. An artistic itinerary which celebrates, through the exposition of 400 works by 139 artists, the birth and the maternity, portraying its purest essence, far away from the classic model the traditional media offers. The selection of artworks made by Massimiliano Gioni ( artistic director of the show) gives a picture of a woman brutally sweet, who, through her body and being, takes conscience of her place in the world. In the art environment, just like in worlds of  cinema and fashion, the 2015 has been the year of the Mother; a joy of celebrations which reached its media peak during last February's Dolce&Gabbana fashion show, that enchanted the world on the cry of "I love you Mum!".
with love, Elena
---
---