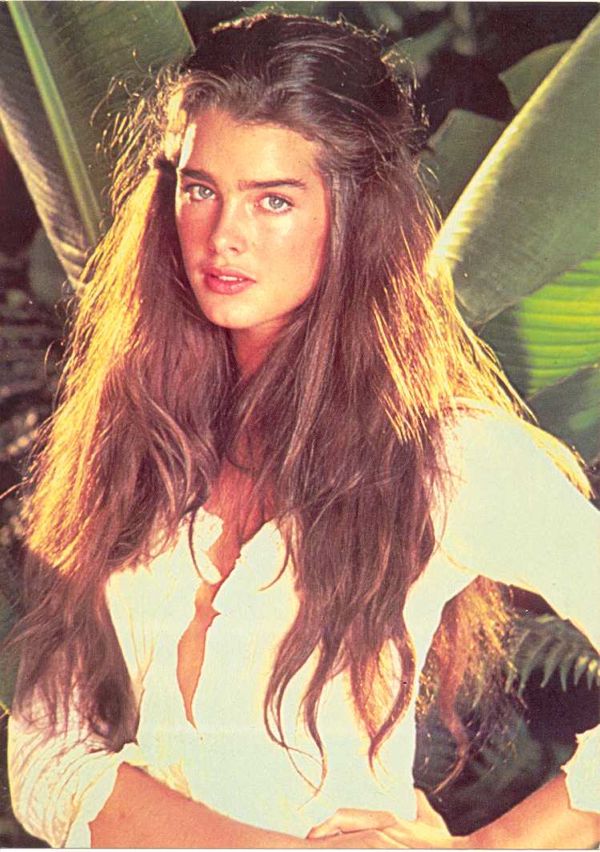 Precoce come poche, Brooke Shields inizia la sua carriera quando ancora in fasce viene scelta insieme alla madre per diverse campagne pubblicitarie firmate da Richard Avedon e Charles Sheldon.
Incensata dalle copertine di Vogue e Cosmopolitan, diventa una star, e a soli quattordici anni si trova a essere tra le giovani più potenti del fashion system.
A metà degli anni '70, le prime apparizioni sul piccolo e grande schermo, danno il la' alla sua carriera cinematografica.
Scandalosa, sensuale e provocatoria, Brooke è interprete di ruoli forti al limite dell'erotico, poco adatti alla bambina che non è mai stata.
Gli anni ottanta con Laguna segnano la sua definitiva ascesa nell'Olimpo hollywoodiano e Brooke diventa icona di un'epoca.
L'inesistente confine tra la Brooke persona e la Brooke personaggio, ha trasformato la sua vita in una sorta di "The Truman show", un vero e proprio reality che l'ha seguita in ogni passo della sua vita.
Le storie d'amore, gli studi, la sua verginità e persino la sua depressione post-partum, ogni passo della sua vita è gettato in pasto alla stampa.
Si può affermare facilmente che Brooke abbia avuto tutto dalla vita, meno che la vita stessa.
Premature as few others, Brooke Shields starts her career when, still a baby, is chosen with her mum to be the face of several advertising campaigns by Richard Avedon and Charles Sheldon. Consecrated by Vogue and Cosmopolitan's covers, she becomes a star, and at the young age of fourteen years she's one of the most powerful young promises of the fashion system. In the middle of the 70's she starts her acting career with small apparitions on TV and cinema movies. Outrageous, sensual and provocative, Brooke interprets strong roles on the borderline with the erotic, not really suitable for the child she's never been. The eighties mark, with Laguna, her definitive ascent in the Olympus of Hollywood, and Brooke becomes an icon for an age. The unreal border between the Brooke person and the Brooke personality, transformed her life into a sort of Truman Show, a reality that followed her in every very step of her existence. The love stories, the studies, her virginity and even her post-partum depression, every one of this moments was selled to the press. We could say that Brooke had everything from life, but life itself.
with love, Elena
---
---